Last Saturday I had a couple of friends round to check out my new place. I HAD to make a spotify playlist to go with the mood. These are my favourite tracks at the moment. WARNING- Some are absolutely terrible
Nicki Minaj Anaconda
Ugh... I have had this stuck in my head for weeks. It's stupid yet ridiculously catchy. It's also brilliant to run to. But I guess I'm one of those skinny bitches in the club :(
Big Sean- I Don't Fuck With You
It's supposedly written about his ex- glee's Santana- but the lyrics just have me singing along like I know the girl. Once again a catchy song that will have you thinking about who is currently annoying you.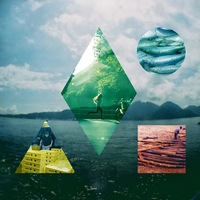 Clean Bandit- Rather Be
Another catchy song. I flick through music channels before I leave the house and this is ALWAYS on. It gets stuck in my head so easily. I love the violin part
Gerard Way - No Shows
I am the biggest My Chemical Romance fan. When I heard that Gerard was having a solo record I was rather happy. It all sounds like David Bowie mixed with Pulp. It just has a British vibe to me!
What are you guys listening to at the moment? I listen to so many different genres, my ipod is just a little confused!! Comment Below as usual
Twitter